Apple Pay Later is a new feature introduced by Apple that allows its users to make purchases without having to pay the full amount upfront. This feature works by giving users the option to either pay in installments or delay their payment altogether.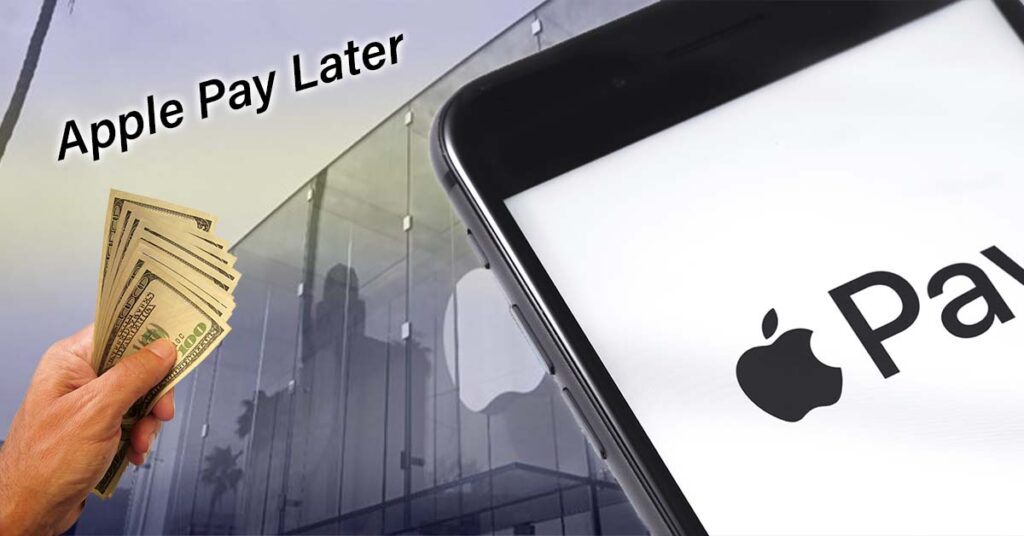 This is a great way for individuals to manage their finances and make purchases without worrying about the immediate cost.
Apple Pay Later Payment Options
Apple Pay Later has two different payment options: Installments and Apple Pay Later (Deferred Payment).
Installments allows users to split the cost of a purchase into four interest-free payments made every two weeks. This feature is available for purchases of $50 or more made at participating merchants. The first payment is made at the time of purchase & subsequent payments are automatically charged to the user's chosen payment method every two weeks until the balance is paid in full.
Apple Deferred Payment allows users to delay their payment for up to 30 days. This feature is available for purchases made at any merchant that accepts Apple Pay. When the user chooses this option, the purchase is charged to their chosen payment method and the user has up to 30 days to pay the full amount without any interest or fees.
How to Use Apple Pay
To use Apple Pay Later:
Users must first set up Apple Pay on their device and add a participating credit or debit card.
Then, when making a purchase at a participating merchant, the user can choose to pay with Apple Pay Later and select the desired payment option.
The user will be prompted to accept the terms and conditions, and the purchase will be charged to the selected payment method.
Advantages of Apple Pay Later Facility
Apple Pay Later provides users with a convenient and flexible way to make purchases without worrying about the immediate cost. This feature is particularly helpful for those who may not have the funds to pay for a purchase upfront or who want to manage their finances more effectively.
By offering both installment payments and deferred payment options, Apple Pay Later caters to a wide range of users' financial needs.
Conclusion
Apple Pay Later is a great addition to Apple Pay that provides users with more flexibility and control over their finances. This feature makes it easier for users to make purchases and manage their money by allowing them to choose how and when to pay. With Apple Pay Later, users can enjoy the convenience of making purchases without having to worry about the immediate cost.