There is no doubt social media is one of the most popular and powerful tools for marketing and promotion. It's not just about uploading photos or videos to Facebook or Instagram.
Social media marketing is about sharing content on these platforms with a wider audience. When we post something on our Instagram page we aim to post it on Facebook as well. That is why People kept asking How to share IG reel to Facebook?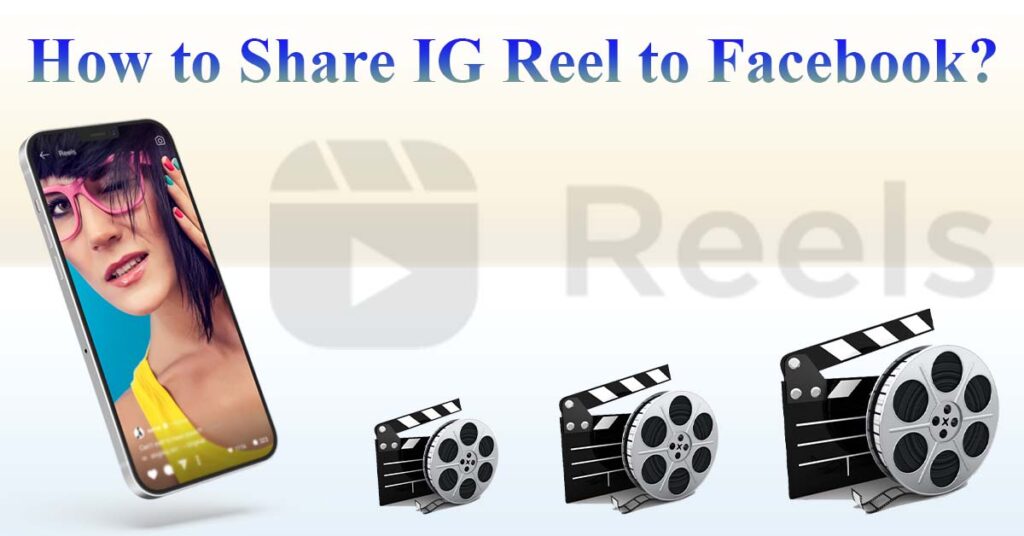 IG reel is a modern feature of Instagram which is also available on Facebook. These videos are just like Snapchat videos and YouTube shorts. After TikTok, there are most social media platforms also allowed short videos. One of them is Instagram, which is quite famous now because of its reel feature.
If we talk about sharing reel to both accounts Facebook and Instagram together. There is a feature for that. The sharing ig reel to Facebook feature is not available to everyone. If you want this feature in your account too then you have to link your accounts. The easiest way to share the video on your Instagram account to Facebook is to connect both accounts. After that, When you are about to post on Instagram you have to click on the option "share on Facebook." This method will post your IG reel to Facebook.
How to see who viewed your Reel on Facebook?
You can see the number of people who have viewed your reel on Facebook. This feature is available to verified accounts only. To discover "How to See Who Viewed Your Facebook Reel?" you have to follow the given points and you can know how to. The steps are:
Firstly, Open your Facebook app
After that, Open your page
Click on the option that will be More in the upper right corner
After that, Click on Insights
After clicking on the insight, Click on see more. This will aid you in knowing a deep insight
After that You have to click on a specific Reel to check who has viewed your Facebook reel
How long can a Reel be on Facebook?
Facebook has a limit on the maximum length of videos that can be uploaded to its platform. This is a limit that is set by the company. The maximum length of videos that can be uploaded to Facebook should be 60 Seconds. This is the length of a short video that you can see on any website which includes short videos such as TikTok and Youtube Shorts. The 60 seconds is perfect timing. The Facebook reel should not be more than that because Facebook does not allow it.
How to delete a Reel on Facebook?
It is easy to delete a reel on Facebook. We have jotted down the steps, You just have to follow them:
When you will open the app, You have to go to the Menu tab and have to tap the Reels shortcut.
After that, You have to Tap on your profile picture in the top-right corner.
There you will find 'My reels' and under it, you will find all the reels that you have posted on Facebook.
Now you have to Open the reel which you are planning to delete.
After that, You have to Tap the 3-dots button at the bottom-right corner. After that, select the Delete option.
Again you will see a notification you have to select "Delete" again to confirm it.
By following these steps you will end up deleting the video easily.
To Cap Up
You must be aware of Facebook and its craze on the people who are around us. There are multiple features on it that are taking the attention of people and one of them is reels. Which are basically Instagram ig videos. To save time we aim to post the video on both accounts at the same time. That is the reason we have covered topics that you were demanding. With this data, You can know, How to share IG reel to Facebook? How to see who viewed your reel on Facebook?, How long can a reel be on Facebook? And How to delete a reel on Facebook? What else you want us to cover?
Amazon Prime Day OR Construction Estimation
You can also Contribute a Guest Post to our prestigious website!!