If we hear the word YouTube, everything comes into our mind because it has a huge name in the social media world. As you know YouTube is a video-sharing App. It was founded in 2005 by three former: Chad Hurley, Steve Chen, and Jawed Karim. The App idea was to create a site where users could upload videos and share them with other users. Which we must have to say was a brilliant Idea.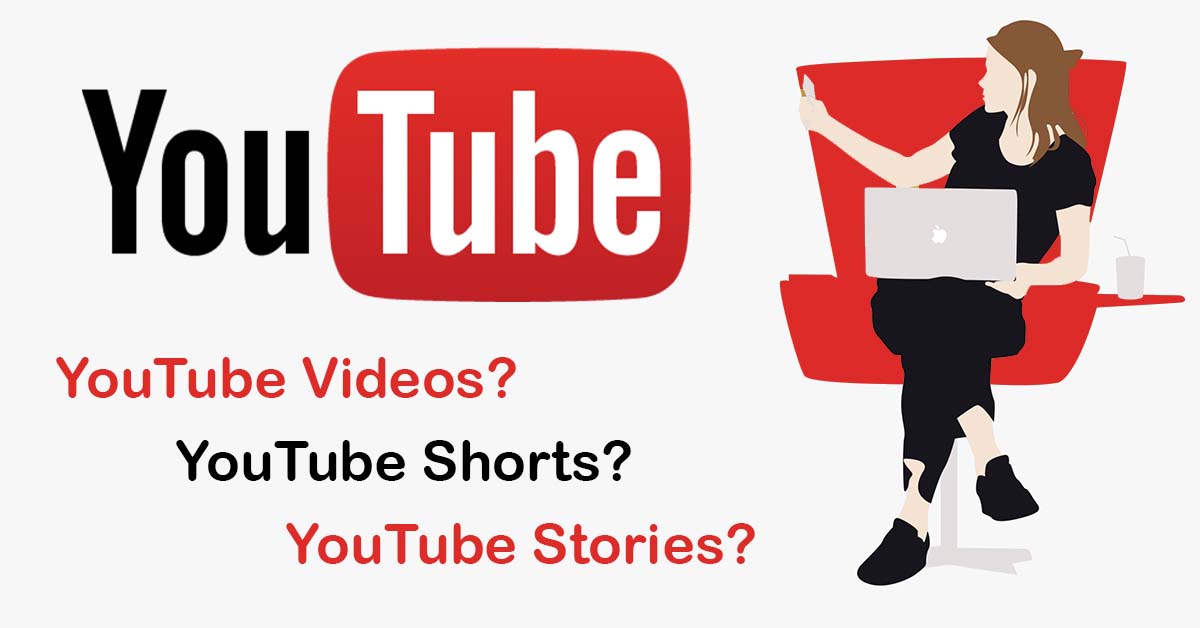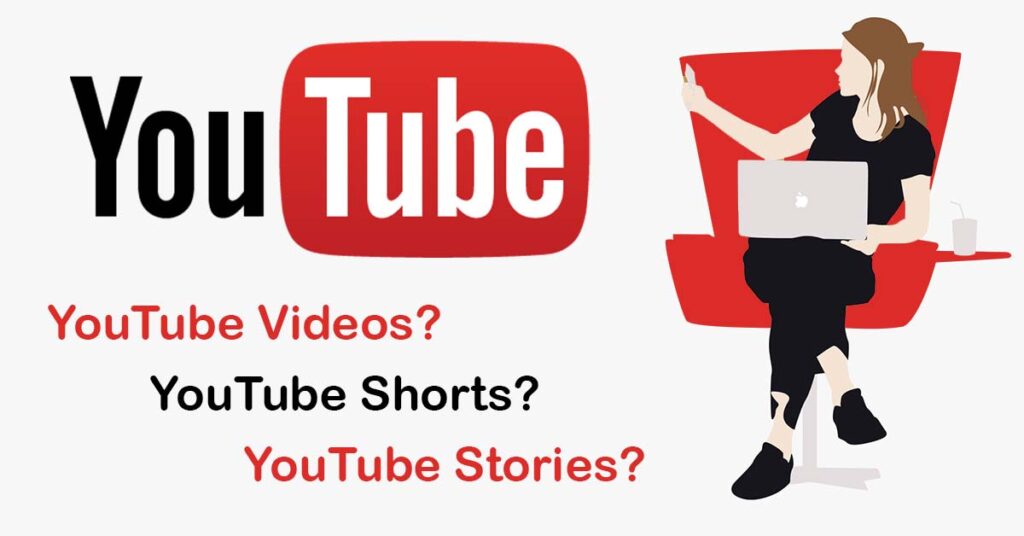 YouTube is one of the most popular apps on the internet today with more than a billion users every month. There are many reasons behind the success of YouTube, such as it has an easy-to-use interface, and it is also accessible through mobile devices. YouTube has grown a lot that it has become a platform for many different types of videos: from music videos to tutorials and to educational content. Now there are not only YouTube videos but there are also YouTube Shorts and YouTube Stories which we will put light on.
YouTube Videos
As you are already aware, YouTube is the second most visited website in the world. It has billions of visitors. That is why there are over 300 hours of video uploaded every minute. There are numerous channels on YouTube that have millions of subscribers and are earning from YouTube. There are a few channels that have even made it to the top of the list of the most subscribed channel on YouTube. There are various youtubers and you must have heard of a lot of them.
YouTube Shorts
YouTube shorts are a new and exciting way to tell a story on YouTube. These are short videos that often have a comedic or dramatic twist or are just short music videos. YouTube is known as the most watched video platform in the world. Furthermore, it has been estimated that YouTube has over a billion unique users every month, which is more than any other site around the globe.
The YouTube shorts format is becoming the most crucial trend because it allows more creative storytelling videos on YouTube. In Addition, It also gives content creators more freedom in what they can do with their videos & work on YouTube shorts uploading time. This will get even more hype in the coming years. This also increased the traffic of people on YouTube.
YouTube Stories
In the past few months, YouTube has realized a new feature known as "YouTube Stories". It is a feature that is like Snapchat. This allows you to create short videos and then post them to your story for 24 hours. After 24 hours, the story will be automatically deleted. The idea behind this is to give people more reasons to come back to the app and stay on it for longer period of time. Moreover, this also gives YouTube users more opportunities to share their lives with their audience while giving creators more ways to connect with their fans.
YouTube Brief Description
YouTube is such a widely used platform that the estimated people's account changes on a daily basis. This demonstrates the popularity of YouTube. In this article, we have given an overview of YouTube and the features of YouTube such as YouTube Videos, YouTube Shorts, and YouTube stories. If there is any query in your thoughts related to this specific topic you can ask in the comment section.