Whenever we post something on any social media platform, we aim to get the attention of our desired audience. That is why we move towards knowing the Best time to upload shorts on YouTube and other platforms. As we spent an excessive amount of time creating the content but what will be the benefit of spending this much time if we will not get the attention of the audience?
Grabbing the attention of the audience at the exact time when they are roaming on any social media platform is highly important. Moreover, YouTube is a platform where it is difficult to grab the attention of the audience compared to the rest of the Social Media Platforms.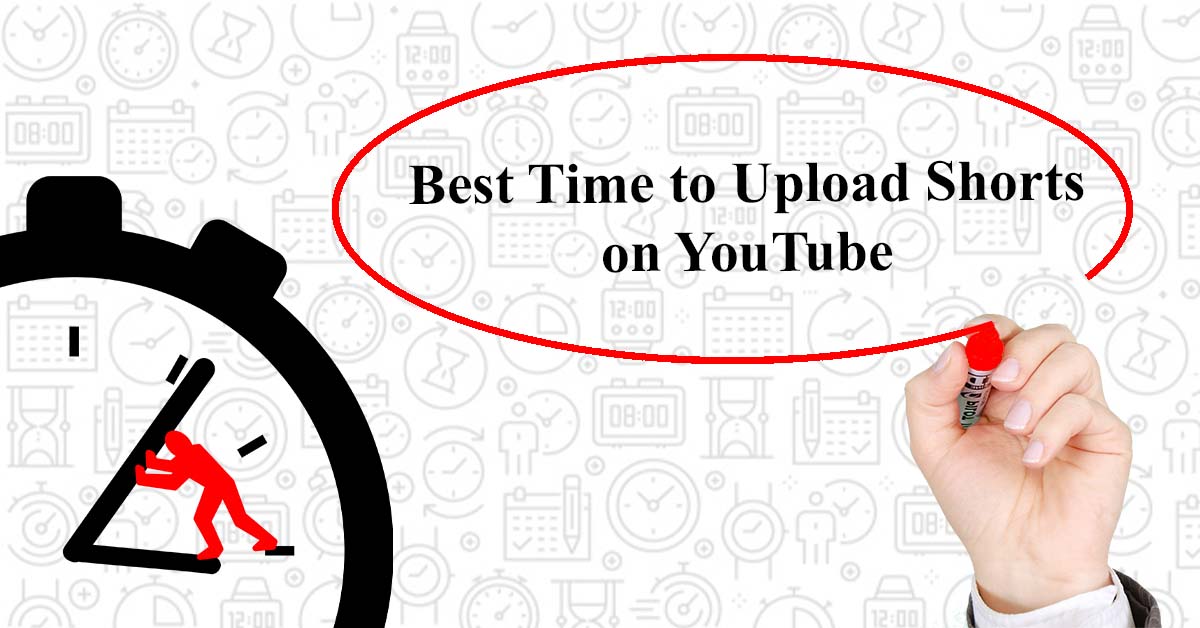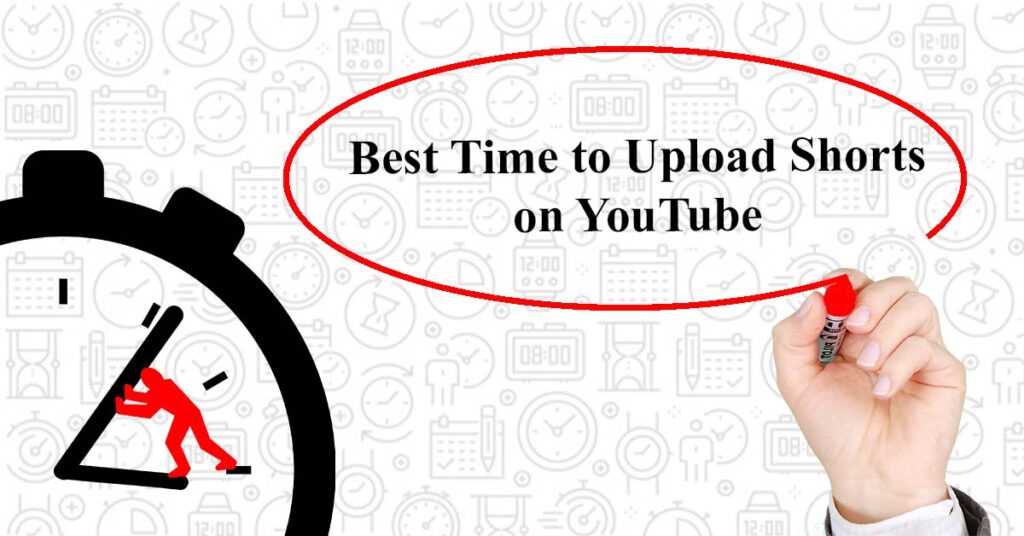 YouTube is one of the platforms that capture more people's attention than TikTok, Instagram, or any other platform. Moreover, the numerous tiktokers and instagramers are moving toward YouTube. Although there is a huge audience, we must also keep in mind that there is a massive amount of competition. Furthermore, marketers invest the most in YouTube AD because people spend the majority of their time watching videos such as tutorials, lectures, and shorts! YouTube has over 1 billion active users and offers users a full range of content types including short-form videos, long-form videos, live streams, and a lot more. That is why, it is considered an ideal place to upload your content.
What are YouTube Shorts?
There was a time when people were preferring quick solutions or quick entertainment which is why they started moving towards TikTok and Instagram, where they can watch short videos. But as usual, YouTube has the most of the audience that is why YouTube came up with the modification and now the shorts are available on YouTube, where you can grab the attention of the audience. Creating YouTube shorts isn't an easy task. It takes time, effort, and dedication to make sure that your video is good enough to be seen by the right audience. In order to get started with creating your own YouTube channel, you need to know in which niche you aim to cover. Do not forget that there are millions of other people who have already created their own channels so they can share their experiences with others around them.
That might seem a difficult job but it is not if you will perform it wisely. We are here to notify you about the Best time to upload shorts on YouTube.
How can you know the Best Time to Upload Shorts through analytics?
Analytics is one of the recommended things for uploading shorts. Once you will upload the video on YouTube shorts, you have to check the analytics from YouTube Studio. After that, you have to check which time you are getting the higher response from your target audience, then you have to start uploading it at that time. In case it doesn't work for you then you have to move for other things: such as uploading time.
What is the Best Time to Upload Shorts on YouTube?
Some people believe that unlike some of the other social platforms, there is no precise best posting time on YouTube. But as most social media platforms have specific timings, during that time period audience spend their time on social media. If you are not getting the response from analytics then you can follow the timing which is collected after the research and there are most chances, it will aid you to get a high audience.
Monday: 2 PM, 3 PM, 4 PM
Tuesday: 2 PM, 3 PM, 4 PM
Wednesday: 2 PM, 3 PM, 4 PM
Thursday: 12 PM, 1 PM, 2 PM, 3 PM
Friday: 12 PM, 1 PM, 2 PM, 3 PM
Saturday: 9 AM, 10 AM, 11 AM
Sunday: 9 AM, 10 AM, 11 AM
These were the collected affected data. On the days Monday to Friday, you should prefer the timing from 2 pm to 4 pm because during this time people visit YouTube to entertain themselves. On the other hand, During Weekends you should follow the Morning Timings.
What stops you to know the Best time to upload shorts on YouTube?
When you make a YouTube channel it is your duty to stay active. If your account will be dead then your all aim will be dead with it. Therefore, to keep your channel alive, you have to upload short videos regularly, almost every day to get views. Furthermore, it depends on your content if it is engaging to the audience then it would be seen more and more around the world and will give you a lot of views. This also shows that your content should be engaging: it is significant as getting the view.
You should also add an engaging caption, Music, and filters that can get the attention of your target audience. When you make it attempting for your audience then you can drive the traffic to your videos. If you are posting videos regularly and following the timing which is recommended but still you are not getting the audience's attention then for sure your content is not engaging. Your target audience finds your content boring. In Addition, You should also analyze the music which you are utilizing. If your music is not trending, it will not be going to grab anyone's attention.
Nowadays, Everyone goes with an algorithm that can assist you to achieve your goals of reaching the desired audience. That is the reason they seek to know the Best time for uploading shorts. YouTube Shorts is a new feature that YouTube has introduced. This feature is resulting in the best way to gain attention quickly. When it comes to timing, you can upload your videos at any time, but you should be aware that there is a pattern in which most people spend their time on YouTube. This pattern usually occurs at the same times of day but weekdays are the best to upload videos because at that time you can get more attention than the usual days.
For your help, we have mentioned above the timing and all the ways. By following them you can get what you aim for. If you are not able to be punctual then there are multiple softwares that can aid you in scheduling. When you will schedule the video then it will be automatically posted. YouTube is also one of the best platforms for earning money. There is extensive competition on YouTube. That is why marketers find the YouTube best platform to advertise. Hope you have found this information effective, if there is something else you desire to know let us know.