Every passing day we are getting known with modern technologies through social media and the world is converting to the online market. Now it is very easy to buy something online from any brand and from anywhere. People are becoming more involved in social media. It is an online platform where people spend most of their time interacting with different people around the globe. Not just this, People are earning from social media. The famous social media platforms are Facebook, Instagram, Twitter, and plenty more. It is a form of social interaction that is facilitated by the use of modern technologies: such as the internet and mobile phones.
Social media platforms are websites or applications that allow users to create, share, and view user-generated content. These platforms are designed to bring people together online by allowing them to interact with one another, either through sharing opinions or exchanging ideas.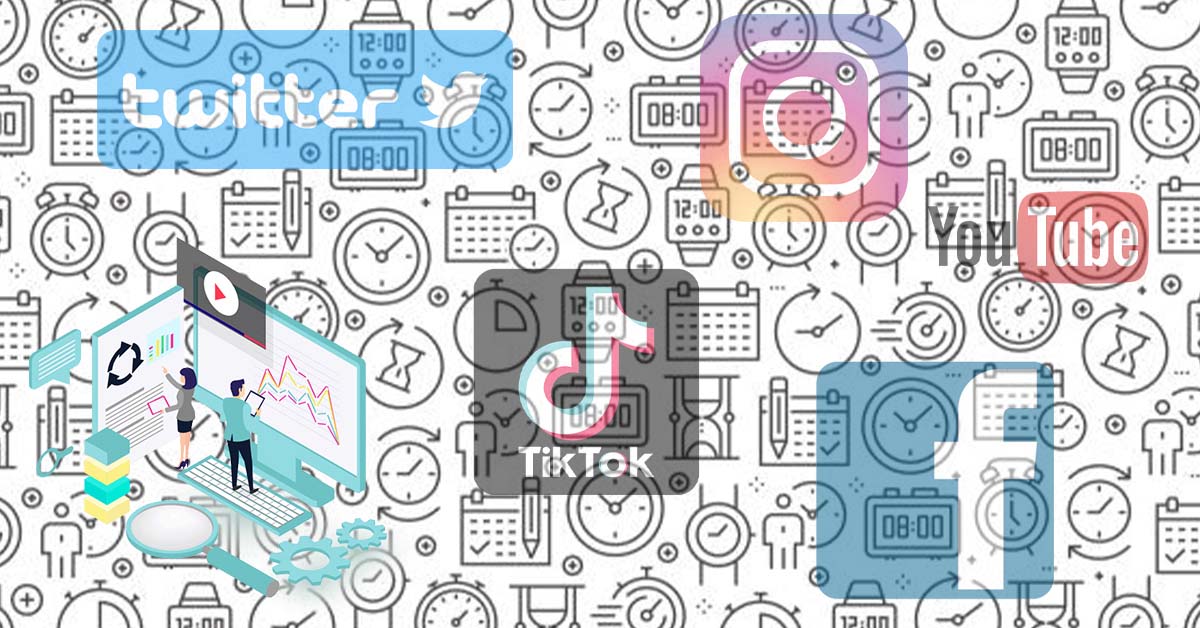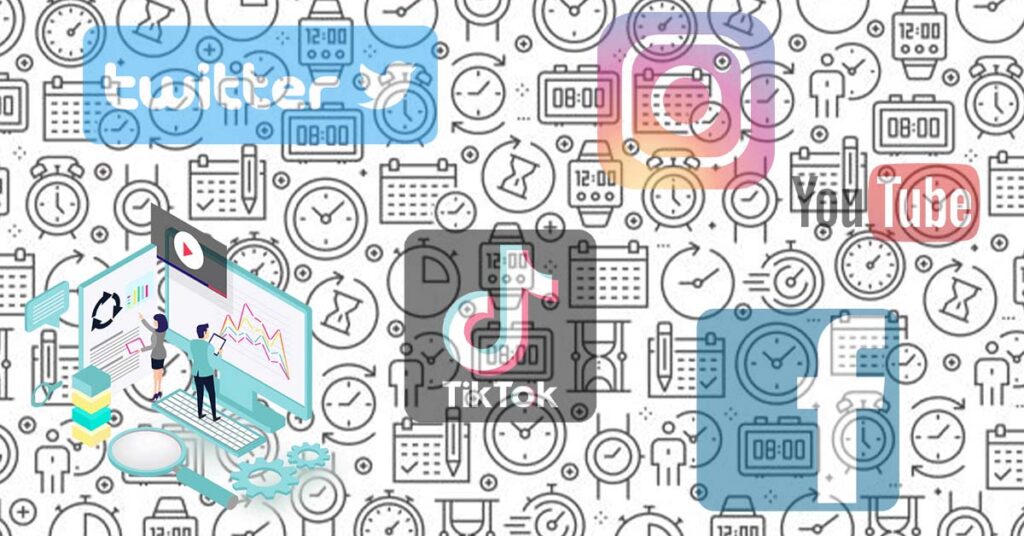 Moreover, Social media has been a growing trend in the past few years. There are more than 4.5 Billion people on social media and they are using it on daily basis, even they are getting addicted to it. That is the reason: there is no chance that social media trends will ever end. According to a research in the coming years: there will be even more persons who will be utilizing social media. If we talk about the social apps than some of them are explained.
With over 2.934 billion active users, Facebook is the most popular social media site in the world. People typically share various types of content on social media. The content can be video, image, or text-based. There is also a Facebook Business Market. The majority of B2C businesses are on this platform and it is easy to target people on Facebook. Furthermore, every page or person can be found on Facebook.
Another social media platform is Twitter. Twitter has roughly 330 million active users each month. There is always something trending on it. That is why, we always run towards the tweets whenever we want to take updates about any issue. People there are mostly between the age of 18 and 29 and they are intellectual enough to seek the right option.
Instagram is a modern social media platform that is in trend for the past few years. There are almost 1 billion people who are using Instagram. The young generation is the one who is utilizing Instagram. There you can also find the businesses which are mostly based on B2C.
When we talk about the platforms which are most effective for business then LinkedIn will be the best one, because you can go for B2B. Moreover, It is the perfect platform for those who are aiming to gain knowledge and looking for jobs. On LinkedIn, you can post any content related to your field. Mostly the mature audience uses LinkedIn.
Benefits of Social Media
There are several benefits of social media. The primary benefits are mentioned below:
Social visibility
In social media, you can effortlessly communicate with people and can share your ideas.
Business and Product Marketing
You can share your products with a larger audience which can also increase the sales of your business. Moreover, there are plenty of brands that are only available online.
Audience Building
Social Media assists entrepreneurs and artists to build an audience based on their work and business.
Which was the first true Social Media site?
The first true social media site was SixDegrees.com, which was founded in 1997. Social media was invented with the purpose to assist families and friends to interact with each other. Six Degrees was the first site to have a way for people to create their own profiles and list connections with others. The site also had a "friend finder" that allowed users to search for other members based on age, gender, or location. This six degrees site was sold in 2000.
Later it was not only a platform where friends can interact with each other because it was evolving with every passing day. People started using it for different purposes such as business. Now, most businesses are on social media because we can find people on social media most of the time, that is why it is easy to catch the attention of people via social media.
We can see it just started from Six Degrees and now it is evolving with different apps. TikTok is a relatively new platform, but it has generated a lot of buzz among the younger generation. Even the old generation is also on platforms like these. Whatever its origins, there is currently nothing that can put an end to social media.
What is DP in Social Media?
If you are on social media then you must have a DP. The abbreviation is 'Display Picture'. It is often known as the profile picture on social media sites such as Facebook, Twitter, YouTube etc. This dp is the first thing people view whenever they visit your profile. On social media platforms, dp usually gets shown next to your name or above your name. As it is the first thing which people view that is why people used to be so concerned about their dp. They always choose their best picture for display. Most of the time people suggest to each other by saying this picture of you is amazing so you should change your dp with this one. You can change your display picture whenever you want to, but there are a few sites where if you have changed the dp then you can't change it again immediately. You have to wait for a limited time after that, again you will be able to change your DP on social media.
What is POV in Social Media?
Slang words are one of the things which you will always find on-trend. People use multiple slang words every day so they can match or create a new trend. In the passing days, you must have seen the people using "POV." This is also a slang word that is in trend. POV stands for point of view. It is an approach to telling a narrative. In social media, it is the perspective that the user chooses to share on their profile page or in their posts. It is a first-person perspective.
If you want to capture the attention of your audience, it is critical for social media users to have a point of view on what they post, so that they can create content that will resonate with their audience and not be perceived as irrelevant.
Low Key Meaning in Social Media
You must have heard people using phrases like, Keep it Low Key, I low key enjoy this kind of music. What does "Low Key" means? When we talk about slang words then the low key is the one which people are using since the 2000's. Since that time, it has been a part of popular culture and now it is one of the informal dialects. Low Key has numerous meanings in social media quiet, restrained, moderate, Chill, or easygoing. Low key meaning in social media depends on the context in which we are talking.
For Example:
I am low-key obsessed with that man. In this phrase, the low key is used in a secret context that I am secretly obsessed with that man.
On the other hand, when we use " My party will be low key" This means the party will be chill.
In short, It is a slang word that wears multiple hats according to the scenario. It works as an objective or adverb.